The length of your hair does not matter. You can do your scarf ponytail easily. Just tie your ponytail, low or high as you would normally do. Use hairspray to smooth the hairs that would look messy. And then, you can just tie your scarf around the hair band. Make sure that you choose one with an interesting pattern, so it will freshen up your style.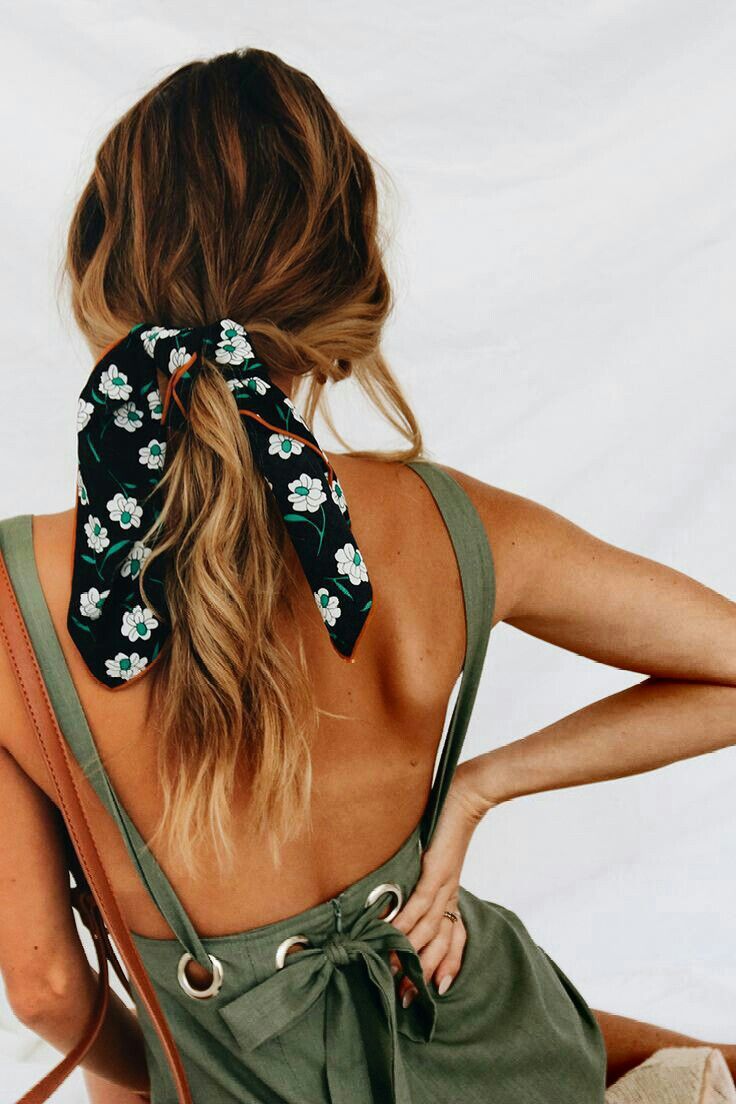 A scarf ponytail sounds like the perfect solution for your every day looks. However, these is a way to make it more interesting. A pretty braid can be a nice addition to your hairstyle. Check this one!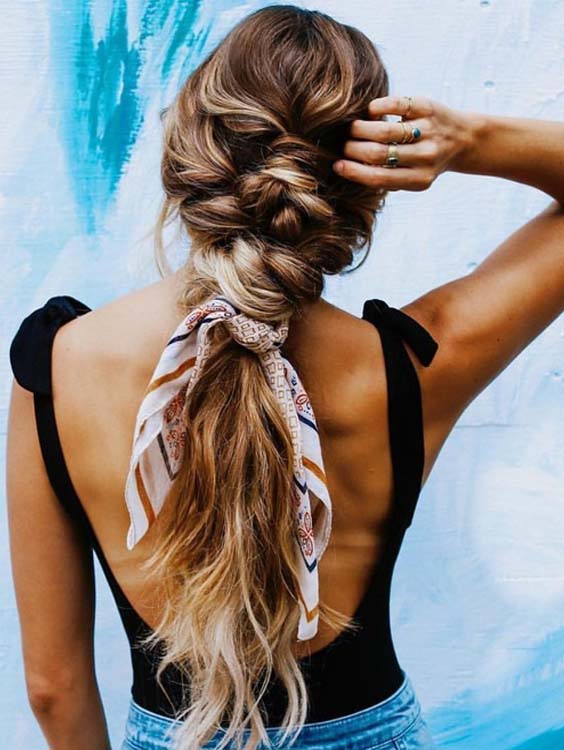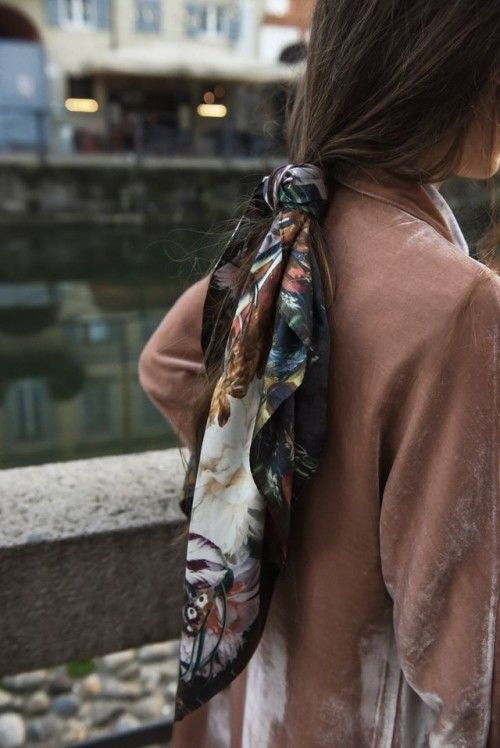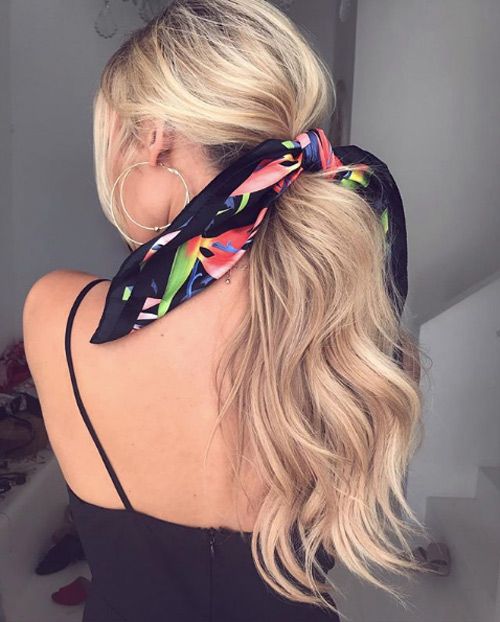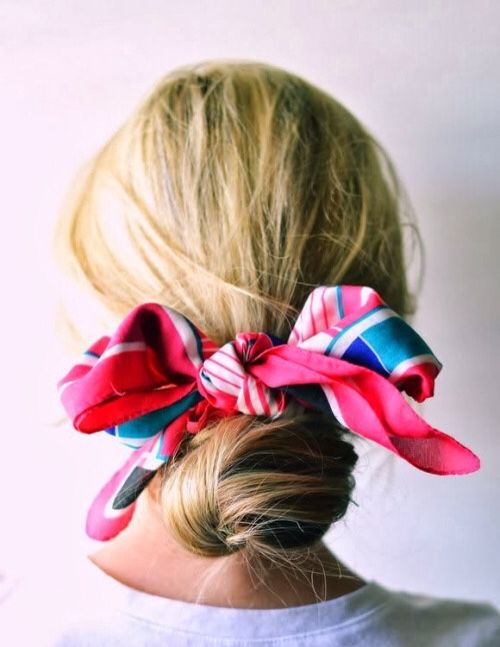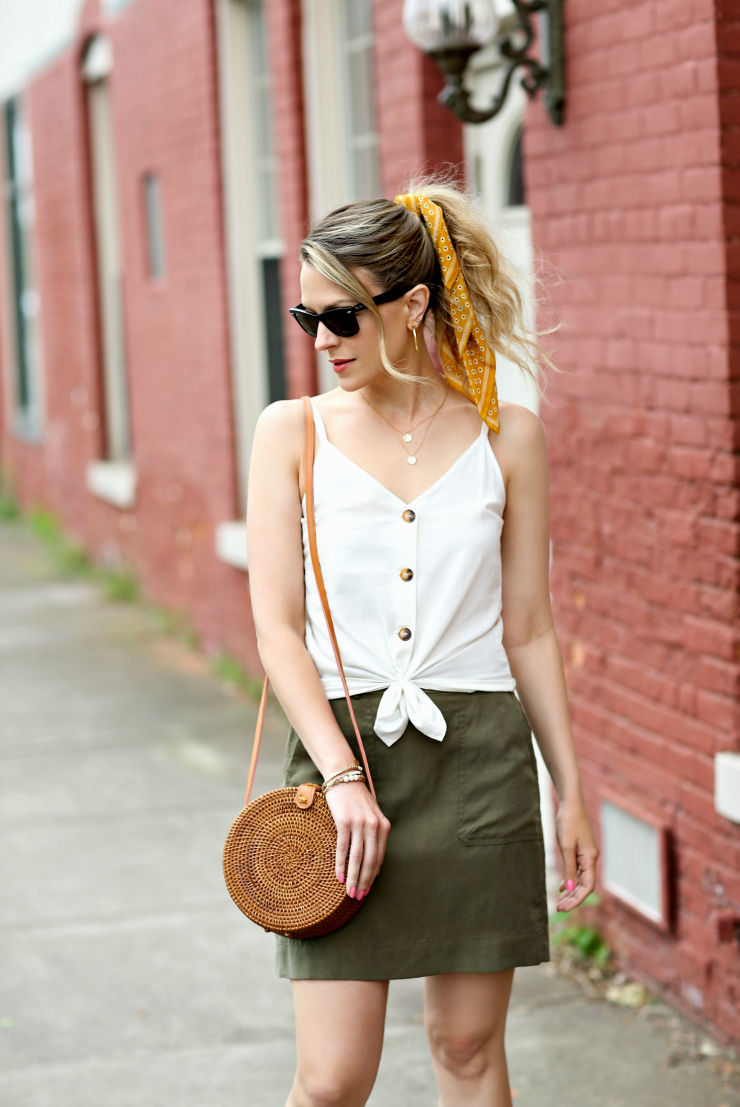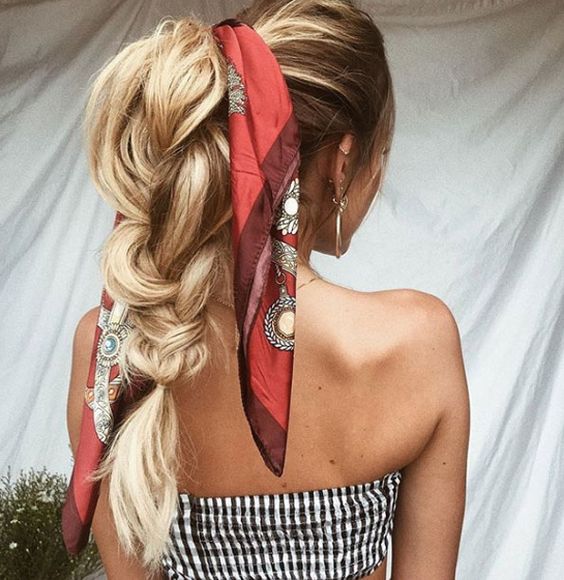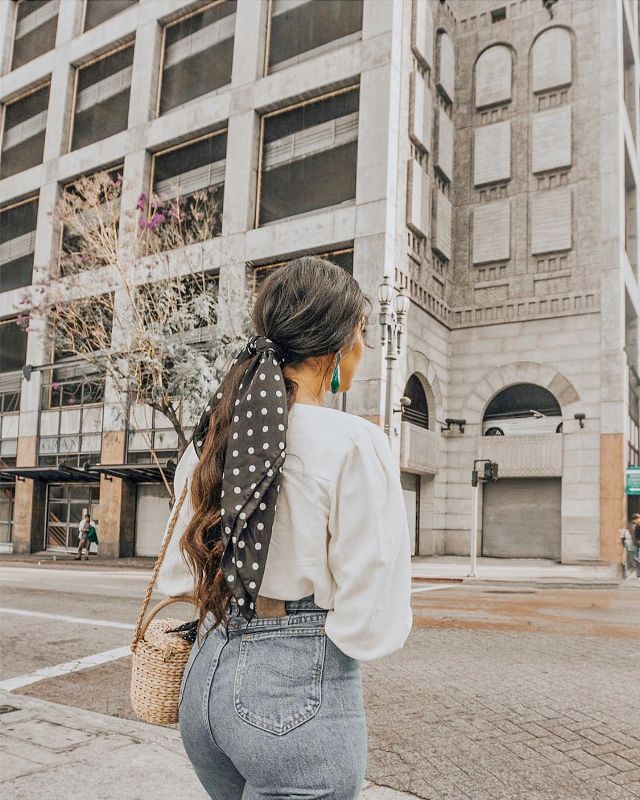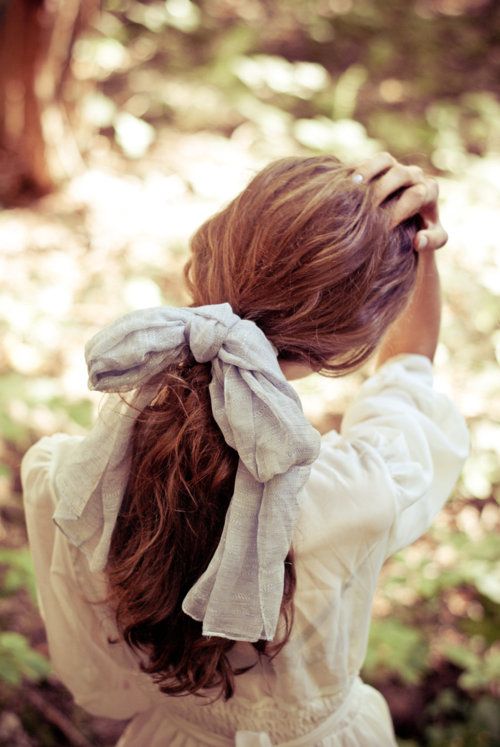 I bet that you have already chosen your favorite among these amazing Scarf Ponytail ideas. We love the fact that this is a quick way to do your hair. And on the other hand, it is a great solution for the bad hair days.